Companion planting with celery: companion plants, antagonistic plants
Although celery is a demanding crop, it is ideal for companion planting with cabbage or tomatoes. Depending on the type of celery crop, however, there are different requirements in terms of space and neighbors. In this article, you will find out what you need to consider when intercropping celery. You will also find a companion planting table with companion and antagonistic plants as well as sample planting plans.
Quick Overview
Celery: companion & antagonistic plants
Heavy feeder, likes neutral (pH approx. 7), well-drained, slightly loamy, nutrient-rich soil.
Companion plants: beans, cucumbers, raspberries, elderberries, chamomile, cabbage, leeks, oregano, marigold, rocket, chives, spinach, gooseberries and tomatoes.
Antagonistic plants: artichoke, chilli, potato, coriander, lovage, turnip, maize, bell pepper, parsnip, parsley, lettuce, Jerusalem artichoke and root parsley.
Succession cropping & crop rotation with celery
Green manure is ideal as a pre- and post-crop to enrich the soil with nutrients. Spinach is also well suited as a pre- and post-crop.
After growing celery the following year, change the location and ideally choose a different bed. This way, diseases and pests have less chance of establishing themselves in the soil. Also, do not grow plants from the same family in direct succession during the same season (celery belongs to the umbellifer family (Apiaceae)).
Celery in companion planting: location & soil
A sunny to semi-shady spot is ideal for celery. The soil should be loose, well-drained and well supplied with nutrients , as celery is a heavy feeder. Celery also likes soil with a neutral pH value of around 6.5-7.5. You can find more information about growing celery in our article Planting, cutting and harvesting celery. You may be able to help with garden lime or crushed eggshells if your soil is quite acidic. However, you can find out what you need to bear in mind and how often you should add garden lime in our article on lime fertilizer: Liming garden soil.
Good neighbors for celery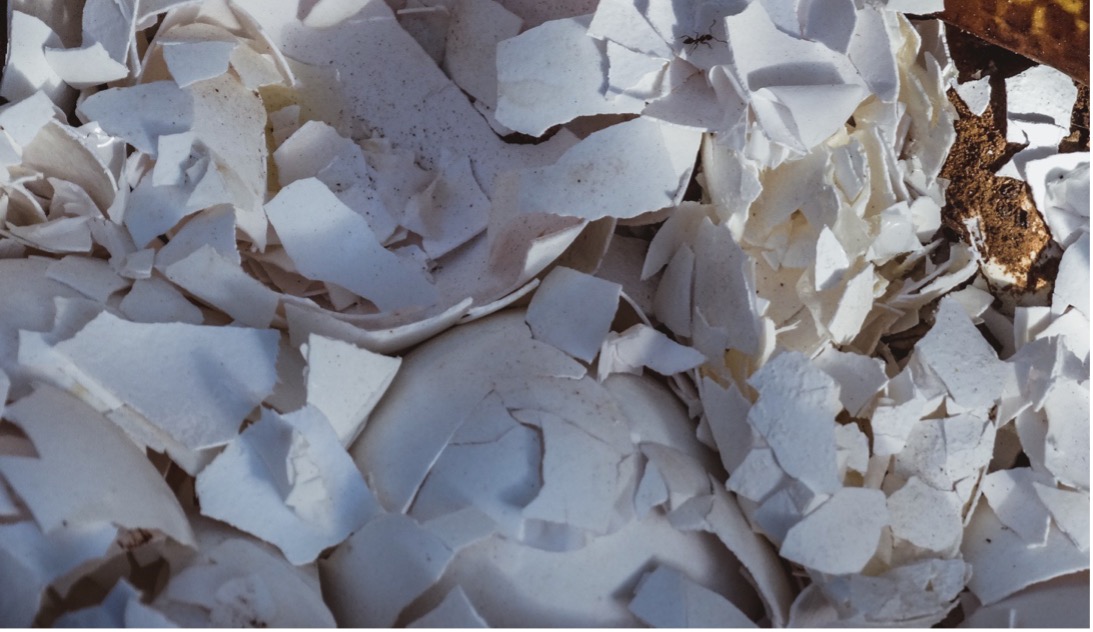 Celery belongs to the umbellifer family (Apiaceae) and prefers nutrient-rich, loose soil. You can therefore grow neighbors with similar needs next to your celery plants. Plants with the same preferences include other heavy eaters such as cabbage , tomatoes and leeks . But there are also some species among the herbs that like similar locations. These include oregano and chives , for example. Raspberries, gooseberries and elderberries also go well with celery. In addition to these plants, you can also grow beans, cucumbers and spinach next to celery.
Celeriac: Companion plants
As celeriac mainly forms its bulb underground, it needs sufficient distance (approx. 40 cm x 50 cm) from other vegetable plants and requires more space than perennial and cut celeriac. You should therefore plant other root vegetables in particular at a sufficient distance from your celeriac. Beans, on the other hand, are ideal as planting partners, as they support the celeriac with their nitrogen-binding properties. Tomatoes also make good planting partners, as do cabbages. Kohlrabi in particular is a great bedding partner for celery plants as, unlike celeriac, it forms its tuber above ground.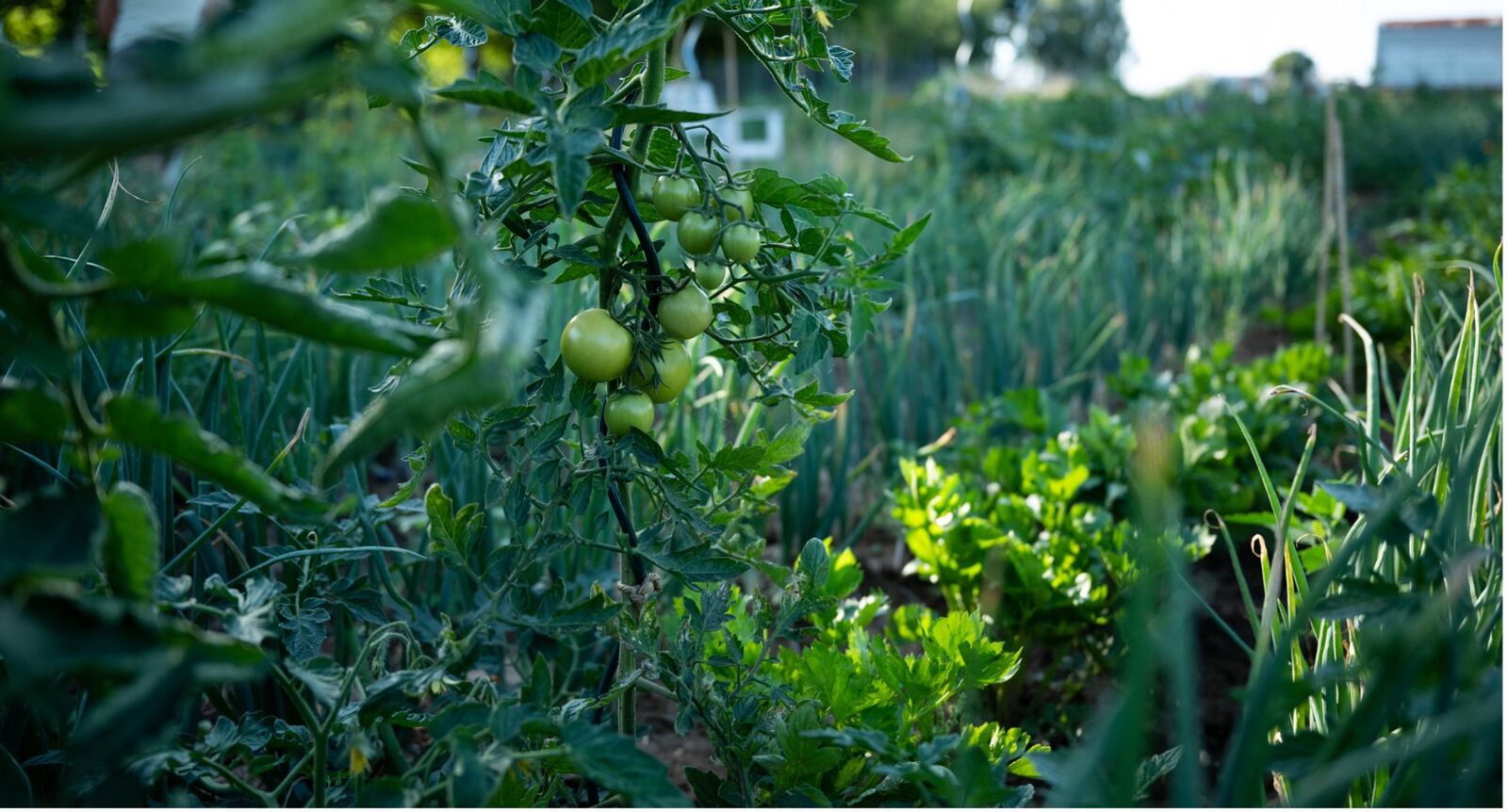 Suitable neighbors for celery
Perennial celery forms its stalks above the soil and needs slightly less space (30 cm x 40 cm) in the bed than celeriac. Cabbages go very well with celery stalks, as celery 's strong smell keeps cabbage white butterflies away from your plants. Beans and tomatoes are also good planting partners as with celeriac.
Leaf spot is a fungus that attacks celery stalks more frequently than other types of celery, so you should also ensure there is sufficient space between the plants. This ensures better aeration and prevents fungal diseases such as leaf spot. Good neighbors and watering from below also help to slow down or even prevent the spread of the disease.
Companion plants for tomatoes: celery plants
You can grow tomatoes and celery together, they have similar soil and nutrient requirements and are not affected by the same diseases. However, you should make sure that the soil is well supplied with nutrients, as both plants are heavy feeders. Tomatoes can also help prevent aphids and flies from settling on neighboring plants.
As tomatoes and celery are often attacked by mildew, it is worth planting basil in the bed together with the two plants. The aromatic herb protects neighboring plants from mildew and prevents infestation. Also water your plants from below, as mildew is also a fungus and can be transferred to the leaves of your plants through watering.
Celeriac in particular loosens the soil well for the roots of the tomatoes and prevents waterlogging. Tomato roots are deep-rooted and therefore complement the shallow-rooted celery well when growing underground. However, the growth forms of the two plants also complement each other well above the ground, as tomatoes tend to grow bushy or upwards, while celery takes up less space above the ground.
Plant cabbage next to celery
Celery is particularly suitable for cabbage plants as a neighbor, as its intense smell keeps the cabbage white butterfly away from your cabbage plants. It can also help to protect your cabbage plants from fleas, cabbage owls and cabbage flies. At the same time, a mixed culture with cabbage plants also protects celery itself better from celery rust and the celery fly, which likes to lay its eggs on celery plants. Alternatively, you can stretch crop protection netting over your celery plants.
In addition to differences in pests and diseases, celery and most types of cabbage also complement each other in their growth habit above and below the ground. Celery is a shallow-rooted plant, while cabbage species are deep or medium-rooted. Above the soil, headed cabbages and kohlrabi are particularly suitable, as they are best suited to the growth habit of celery. Leafy cabbages are less suitable due to their protruding leaves.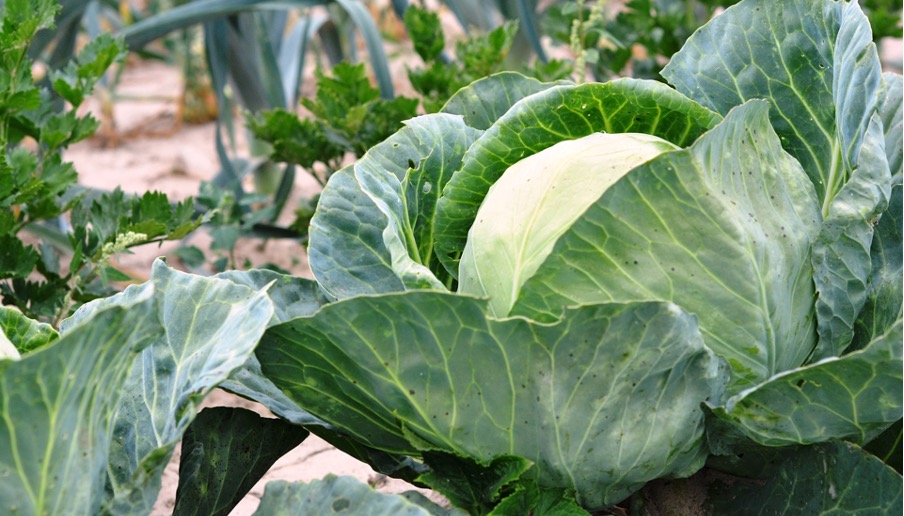 Celery: antagonistic plants
Bad neighbors for celery are potatoes, corn and lettuce. As potatoes also form their tubers underground, they interfere with the roots and tubers of celery and restrict each other's growth. Potatoes can also be attacked by aphids and voles and lettuce is often attacked by aphids and downy mildew. These diseases and pests can also affect celery. Artichokes, chilies, lovage, turnips, peppers, parsley, Jerusalem artichokes and root parsley are also not good neighbors for celery plants.
What doesn't go well with celery?
While cut celery gets on very well with many herbs, parsley and lovage are not good neighbors. Lovage generally does not get on well with almost all plant species, as it is said to restrict the growth of other plants through root exudates. However, there are probably gardens in which a mixed culture with lovage works. You should make sure that it does not take up too much space from other plants, as it has a very sprawling growth habit.
Like celery,parsley and carrots belong to the umbellifer family (Apiaceae) and are therefore best not planted directly next to celery. They often attract similar pests and diseases such as mildew and leaf spot. These then have an easier time spreading to other plants when plants from the same family are planted next to each other. Vegetable fennel and salsify are also bad neighbors for cut celery.
Succession cropping & crop rotation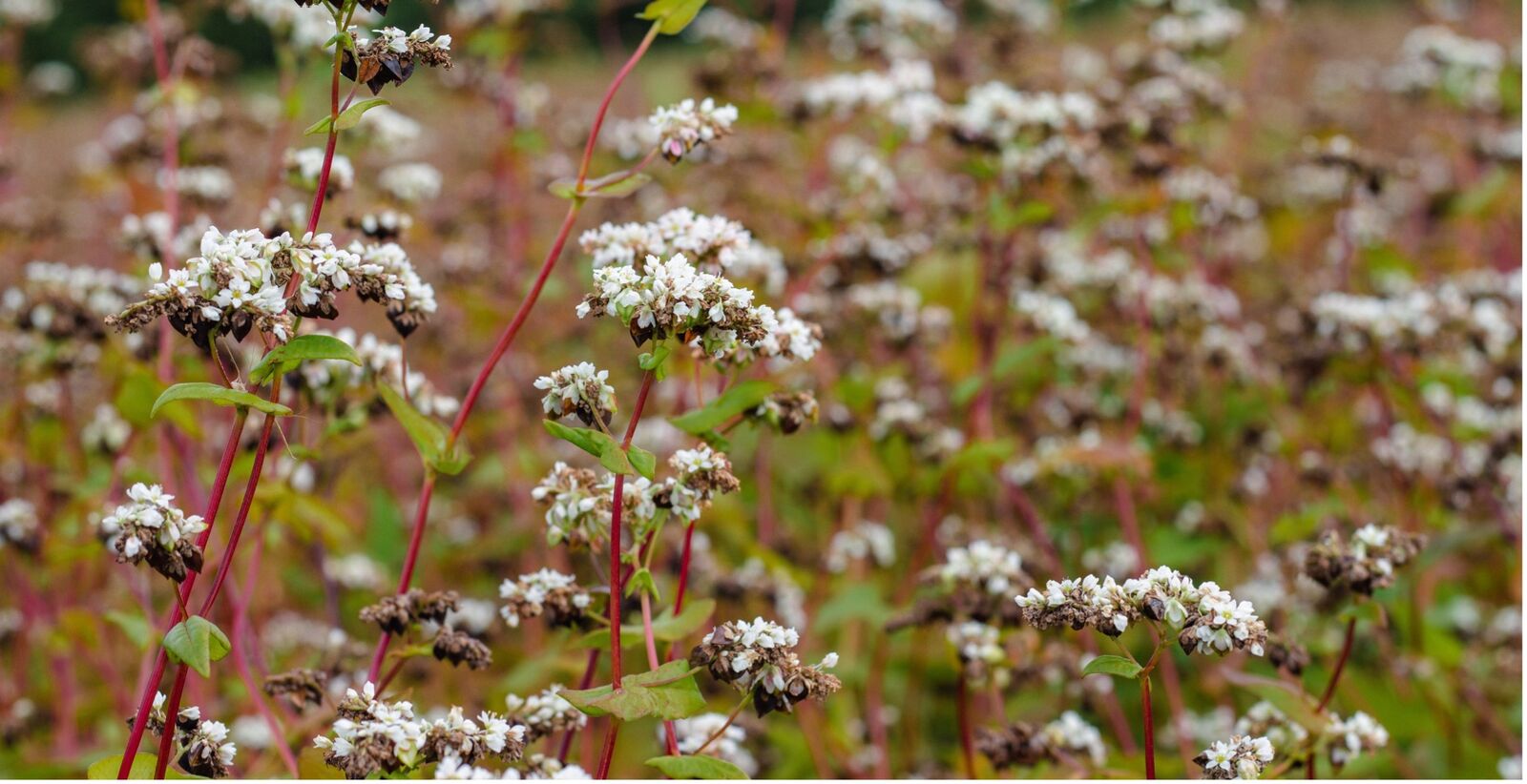 Green manure is ideal as a pre- and post-crop to enrich the soil with nutrients. Celery is often affected by leaf spot disease, so it is important to keep sufficient distance between plants when growing and in mixed cultivation. In addition, you should not grow celery in the same place for several years in a row (cultivation break of 3-4 years), but change the bed. This prevents the disease from establishing itself in the soil. Spraying with horsetail decoction may be suitable as a preventative measure. This can strengthen your plants and make them more resistant to diseases and pests. You can find out how to make and use the decoction in our article Horsetail decoction: effect, preparation and use in the garden.
Companion planting table for celery: Which plants get along?
Here we have summarized an overview of good and bad neighbors for celery in a table:
| Companion plants | Antagonistic plants |
| --- | --- |
| Beans | Artichokes |
| Cucumber | Chilli |
| Camomile | Potatoes |
| Cabbages (cauliflower, broccoli, kohlrabi, etc.) | Coriander |
| Leek | Lovage |
| Oregano | Turnip |
| Marigold | Maize |
| Rocket | Paprika |
| Chives | Parsnip |
| Spinach | Parsley |
| Tomatoes | Lettuce |
| | Jerusalem artichoke |
| | Root parsley |
Growing celery in a raised bed: Planting plan ideas
Celery is often grown together with tomatoes, cabbages and beans. Below you will find an example planting plan for a 1 m x 2 m raised bed. As there is less space in the raised bed than in a large bed, less space-consuming species and varieties such as celery (Tall Utah 52/70), kohlrabi (Azurstar) and pole tomatoes (Moneymaker) have been selected. Basil (Italian Star) and bush beans (Primavera) are also still in the bed. Basil protects tomatoes and celery better against diseases such as mildew and improves the taste. Bush beans help to prevent the soil from leaching out due to their nitrogen-fixing properties.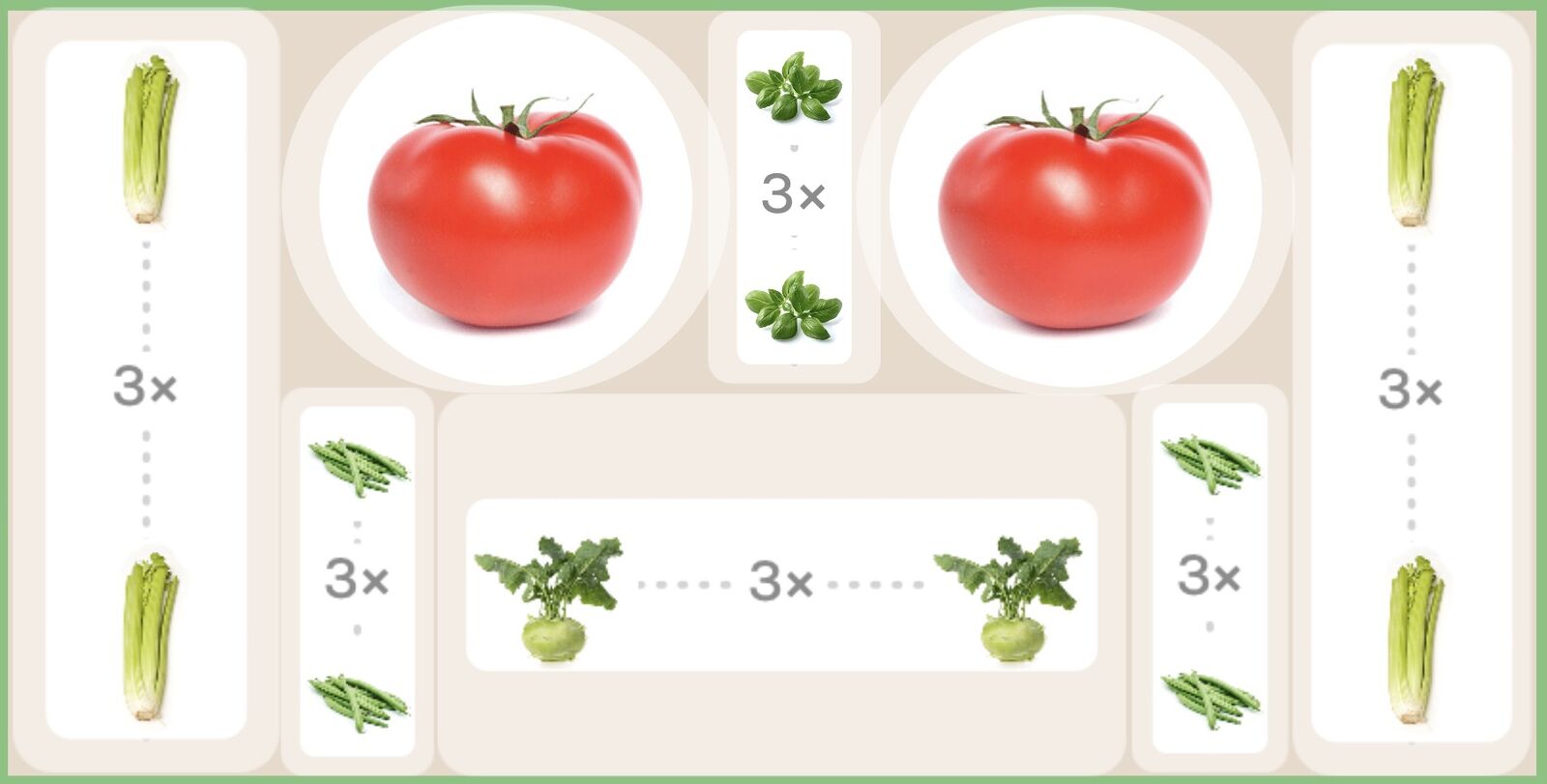 Companion planting plans for celery
In these planting plans you will find further examples of companion planting with celery. These include a tomato bed with celeriac, a mixed cultivation bed with celery stalks and other autumn vegetables, and a herb spiral with cut celery alongside many other herbs.
---
If you have any questions or comments, please write to us at [email protected]. Would you like to receive helpful gardening tips all year round and plan your own beds optimally? Then register here or download the Fryd app for Android or iOS.
Fryd - your digital bed planner
---
Cover image by Çağlar Oskay on Unsplash.
Frequently asked questions about celery in companion planting