Bee-friendly plants: Flowers, Trees & Co.
Bees as pollinators
Bees have an important role in the garden because they are very powerful pollinators on which many plants depend. Pollination is the transfer of pollen to the stigma, that is, from the male to the female reproductive organ of a flower. Pollination results in fertilization and the seeds or fruits can grow. Therefore, not only the preservation of biodiversity, but also our food security depends on pollinating insects.
What do bees eat?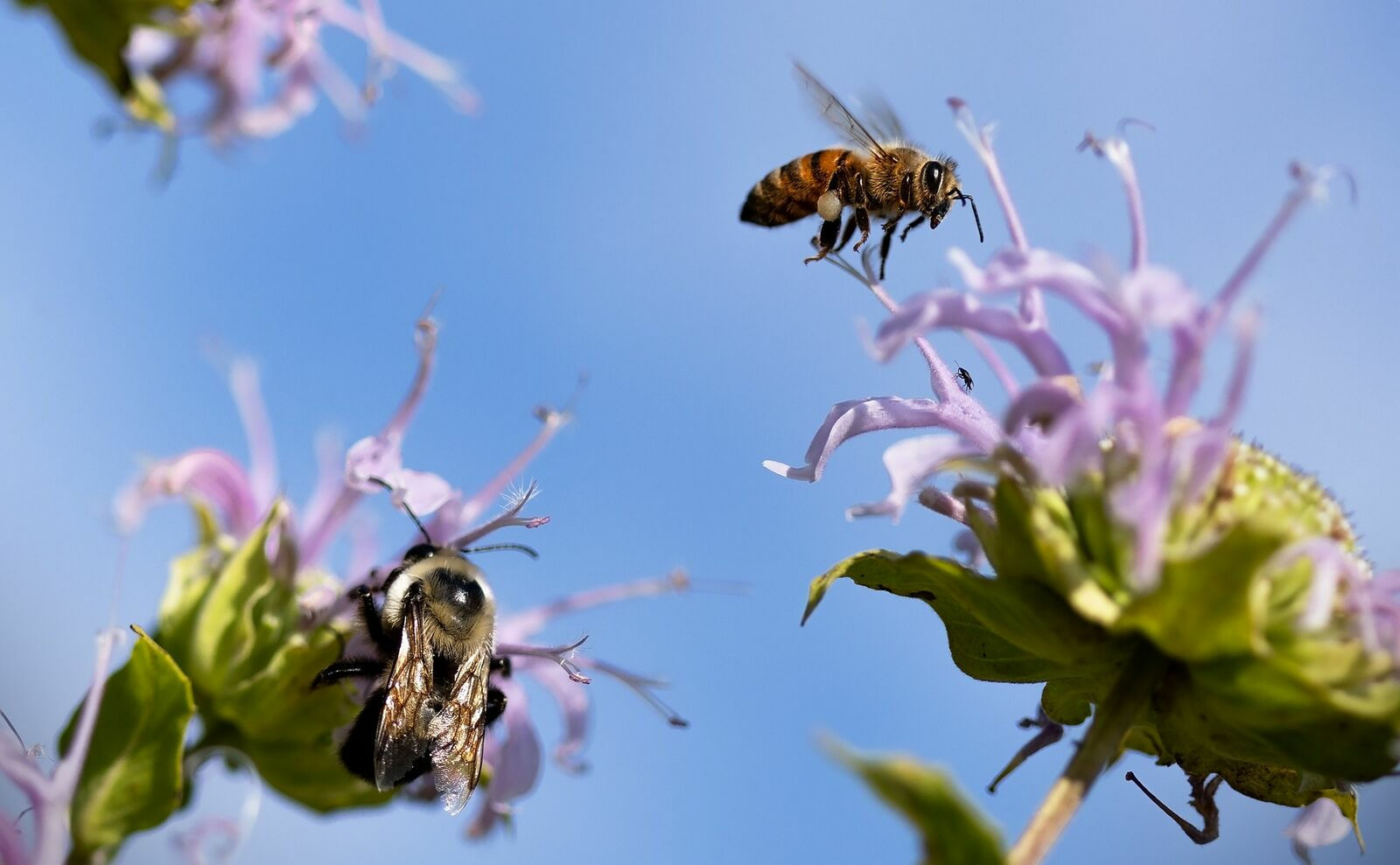 Bees' diet consists mainly of nectar and pollen, which they collect from flowers. Nectar provides a lot of sugar and thus energy, while pollen is very rich in protein and is mainly fed to the larvae. The various bee species in Germany differ to some extent in their eating habits: Some species, such as honey bees and many wild bee species are so-called generalists and find food on many different plants. Other species are specialists and only fly to certain types of plants.
Herbs & flowers for bees
You should provide a wide range of flowering plants. There are numerous flowers such as poppies, sunflowers and marigolds that are valuable for bees. In addition to native flowers and herbs, you can also plant Mediterranean herbs such as basil, lavender or sage, which also bloom again every year. The important thing to remember when choosing non-native plants is that they are not invasive and will crowd out other, native plants. List of examples of bee-friendly flowers & herbs: - Flowers: bearded flower, borage, dahlia (star dahlia!), verbena, marigold, corn poppy, daisy, jewelweed, sunflower, hollyhock, marigold - Herbs: fennel, nasturtium, catnip, coriander, lavender, mint, oregano, rosemary, sage, thyme, hyssop, lemon balm.
Refrain from planting double-flowered plants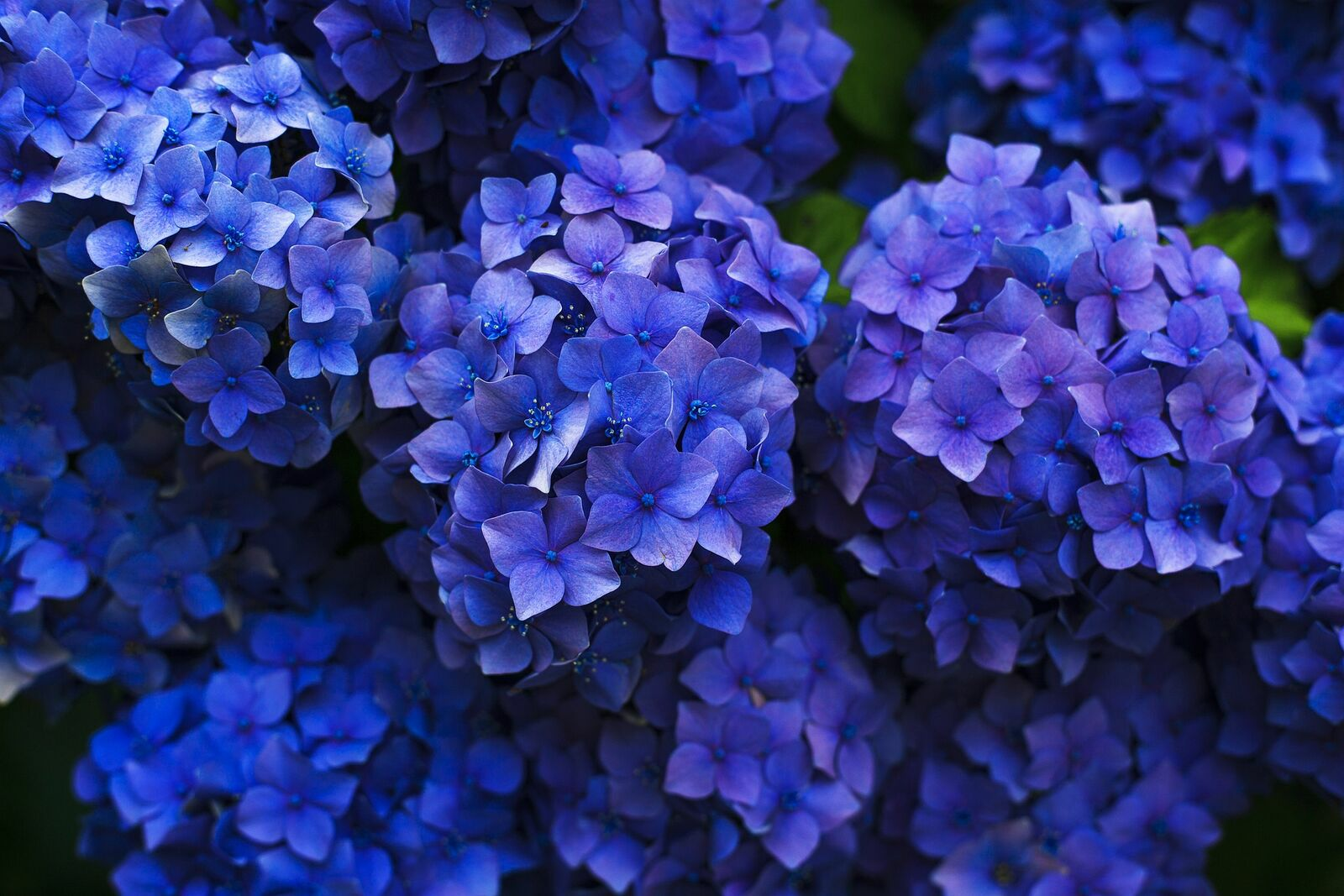 Flowers that are double-flowered are plants that have been modified by breeding and have only petals for aesthetic reasons. In most cases, the pollen-producing stamens are missing altogether or are difficult for insects to reach, which is why no food can be found in these flowers. However, their bright colors still attract hungry pollinators, leading them on a false trail. Many modern rose varieties, peonies, dahlias, chrysanthemums, hydrangeas or camellias are double-flowered.
Vegetable plants for insects & bees
Not only flowers and herbs are flowering plants, because vegetable plants also bloom. It depends on whether the plant is annual or perennial. Annual vegetable plants bloom directly in the same year and then form their fruits. These include, for example, zucchini, melons, pumpkins, cucumbers, eggplants, tomatoes, peppers and beans. These crops produce beautiful colorful flowers directly in the first year.
Bee friendly woody plants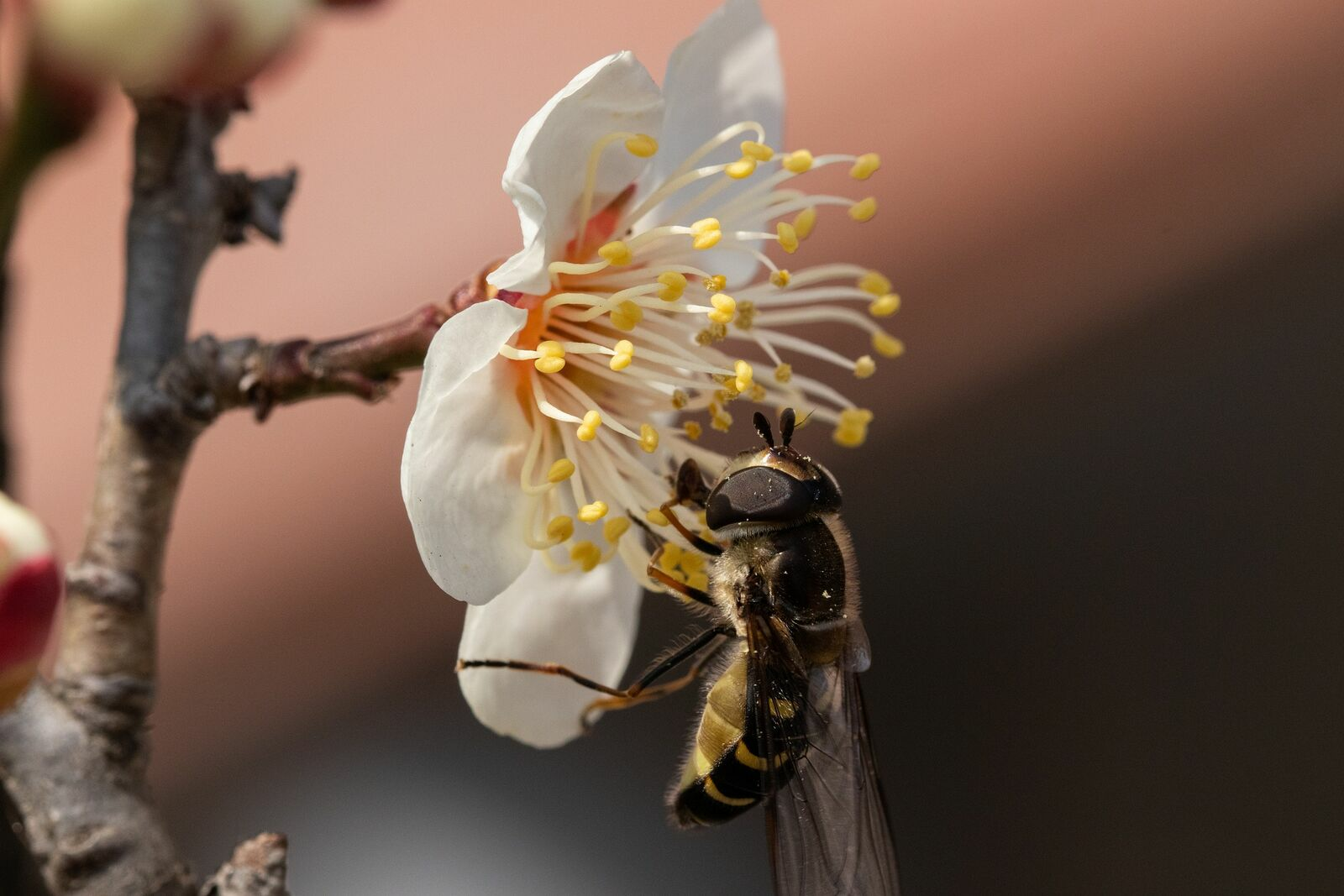 Shrubs and trees also play an important role for insects and other small animals in the garden. Their thickets provide shelter and habitat for birds, snails, beetles and other insects. Especially for bees, tree hollows or dead wood are a good place to nest.
List of bee-friendly woody plants: - Trees: apple, sycamore maple, pear, mountain ash, sweet chestnut, rock pear, cornelian cherry, linden, plum, horse chestnut, willow - Shrubs: Blackberry, hazelnut, raspberry, currant, firethorn, sloe, snowball, gooseberry, hawthorn, wild vine, winter heath You should avoid these woody plants: - Forsythia, gingko, cherry laurel, magnolias, certain rhododendron species, thujas, cypresses.
Mehr erfahren
Zu diesem Thema gibt es im Magazin einen ausführlichen Artikel.
Jetzt Lesen