Grow lights for growing and overwintering plants
Plants not only need water and nutrients to grow, but also enough light. In this article, you can find out why plant lamps are particularly useful in winter for growing and overwintering plants. You will also find out which plant lamps to use and what you should bear in mind.
Quick Overview
Which light for plants?
Plants need light to carry out photosynthesis - plants cannot grow without light
Blue and red light is particularly important for plants - ideally, your plant should receive light that corresponds to daylight
Plant lamps are therefore particularly useful in the low-light winter months
Plant lamps are also suitable for overwintering tropical or heat-loving plants such as citrus species or chilli plants
Growing lamps for plants
LED plant lamps or LED panels, cool white fluorescent tubes, daylight lamps and energy-saving lamps are particularly suitable as plant lamps
Sodium and metal halide lamps are also suitable but are particularly expensive and less energy-efficient
Conventional light bulbs are not suitable as grow lights
Lighting duration per day
Your plants need at least 8 hours of light per day, but ideally 12-14 hours
They should receive a maximum of 16 hours of light, otherwise they have no recovery and rest phase
Why do plants need light?
Plants need light to generate energy for their growth. In photosynthesis, water and carbon dioxide are converted into organic compounds such as sugar and starch with the help of sunlight. This also produces oxygen, which is so important for life on earth.
Prevent plants from going yellow
But what happens when plants don't get enough light to grow? In their search for light, they quickly grow upwards. However, without forming stable roots or stems. This is particularly the case when temperatures are too high and there is too little light. This process is also known as "yellowing". The seedlings then quickly bend over or die. You should therefore make absolutely sure that your plants receive the right ratio of light and temperature. You can find out what else there is to consider when growing in our article Growing vegetable plants.
Growing lamp - artificial light for plants
As it is only light for a few hours a day, especially in the winter months, your plants usually don't get enough light. Cultivation lamps can help to extend the light supply for your seedlings. This ensures stronger and more compact growth. Plant lamps are particularly recommended for dark apartments and small, non-south-facing windows. This allows you to start growing earlier. The risk of your plants going to seed is significantly lower with sufficient light. The extra portion of light also increases resistance to diseases. Pricking out, hardening off and planting out should also cause fewer problems.
Plant lamp for overwintering
Plant lamps are not only useful for growing young plants. Grow lights can also help when overwintering plants indoors or in a greenhouse. The higher the temperature in the plants' wintering quarters, the more light they need. Additional lighting is particularly helpful for species that are not hardy and retain their leaves in winter. These include perennial plants such as orange and lemon trees as well as chili plants. If these plants lose their leaves during the winter, this is a sign of a lack of light.
Plant lamp - what light do plants need?
Not all light is the same. This is because the light that hits the earth from the sun has different wavelengths. Therefore, not all light is suitable for your plants. For example, plants particularly need short-wave, blue light for stem and leaf growth. Long-wave, red light, on the other hand, stimulates flower formation. If the ratio of blue and red light is therefore not right, your plants will not grow vigorously.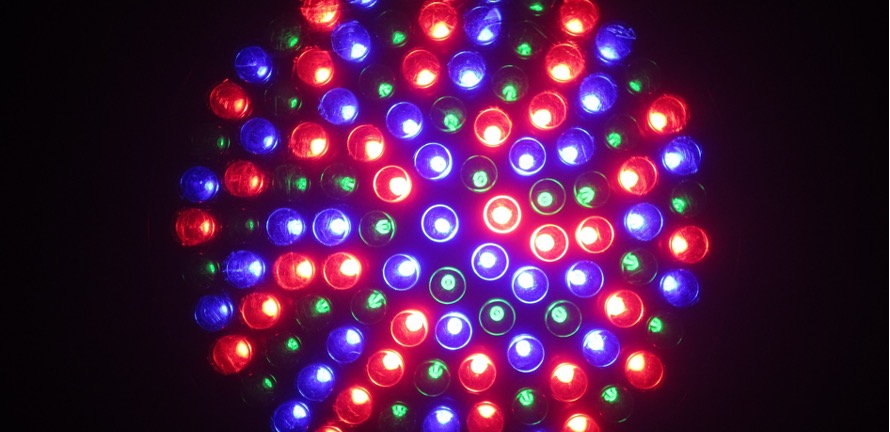 Plant lighting - Which lamp for plants?
You can find a wide range of plant lamps, LED grow panels and similar on the internet. But what kind of lamps are suitable for your plants?
First of all, you should make sure that the lamps you want to use don't get too hot. This dries out your plants and is not conducive to their growth. Depending on the type of lamp, you will therefore need to maintain different distances from your plants. Conventional light bulbs only have a low proportion of red and blue light. They also get quite warm, which is why they are not suitable for plant lighting. LED plant lamps, fluorescent tubes (only with cool white light, especially for plants, should not be more than 30 cm away from the plants), energy-saving and daylight lamps are better suited to support growth. There are also sodium and metal halide lamps for illuminating plants. However, they get very hot, are often expensive and not energy efficient. They are also difficult to dispose of and their environmental footprint is not exactly good.
LED plant lamp (full spectrum)- what to consider?
LED plant lamps are a good way to support your plants as they grow. Unlike conventional light bulbs, they do not get hot. You can therefore place them quite close to the plants, at a distance of approx. 10 - max. 30 cm (more for heat-generating light bulbs). They also consume less energy and have a longer service life.
Although plants need blue and red light the most, it is still an advantage to cover the entire light spectrum. This includes white, green and yellow light. This is why full-spectrum LED lamps are sometimes useful. But full spectrum is not always full spectrum. A full spectrum can be achieved from 3500 Kelvin - this indicates the color temperature of the light. However, a color temperature between 5000 - 6500 Kelvin (also full spectrum, but corresponds most closely to daylight) is particularly useful for the cultivation phase.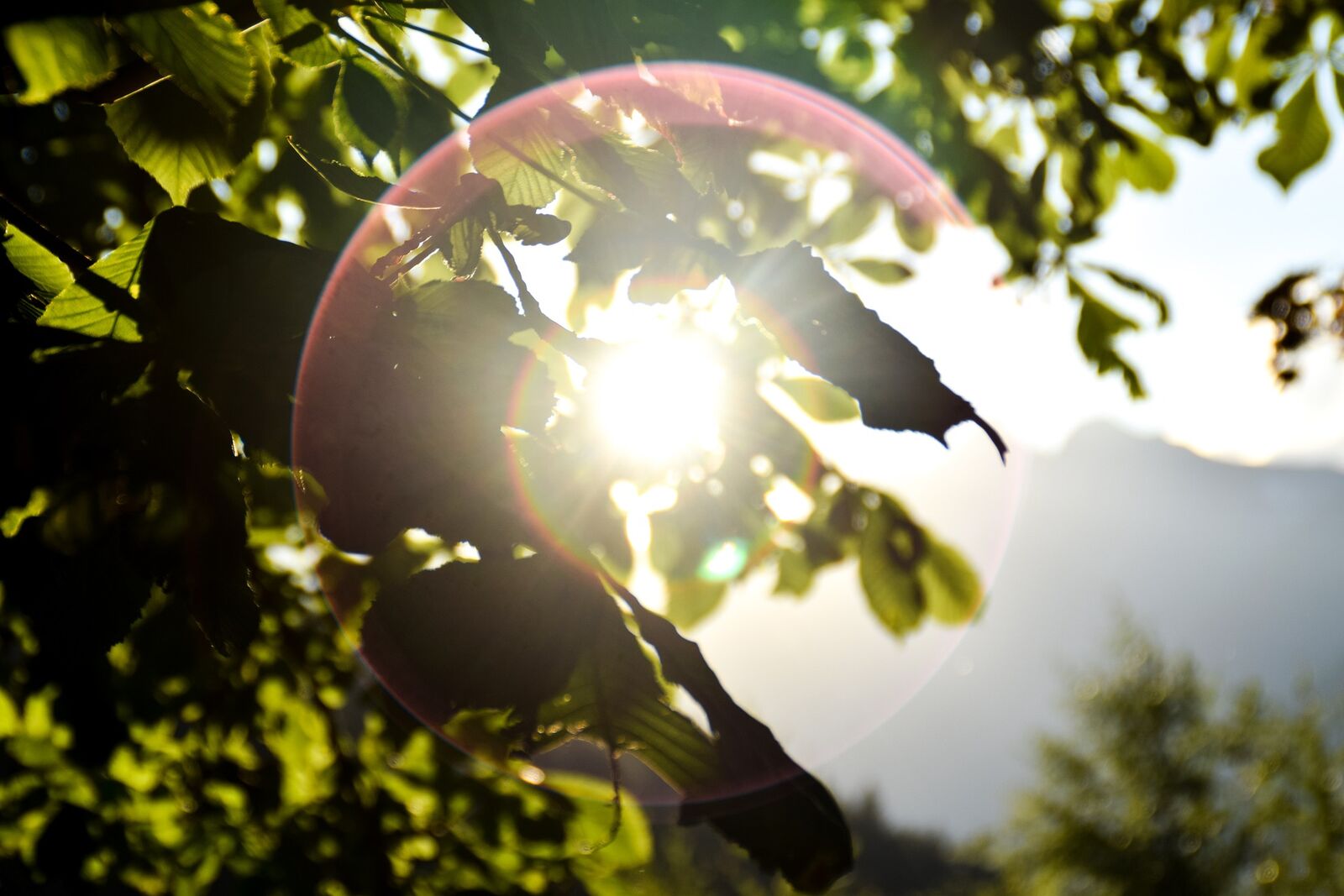 ---
LED lamps - they (ideally) need these properties:
Color temperature of the light between 5000 - 6500 Kelvin (sometimes also specified as 1A or 1B)
Service life of at least 50,000 hours
Good quality from trustworthy manufacturers (e.g. in DIY stores or some furniture stores)
Highest possible PFFD value between 400 and 700 Newton meters (nm)
Pay attention to the power consumption - depending on the number of plant lamps, this should not cost more than a few euros per month
Pay attention to the beam angle (between 45 - 90 °) - depending on how many plants you want to illuminate and whether the light could interfere with a large angle (> 90 °)
Protection class from IP44 and CE mark, no UV radiation
Pay attention to the price-performance ratio, especially if you need several lamps, LED lamps can be very expensive
Daylight lamp for plants
Daylight lamps are also known as fluorescent lamps. They are also suitable for illuminating plants in winter and provide your plants with the right light. They also generate little heat and therefore do not dry out your plants. Daylight lamps are also not very expensive. Special models for plants do not use green light. As a result, they ensure better growth, but are often more expensive than normal daylight lamps.
---
LED lamp or daylight lamp?
Ultimately, you have to decide for yourself which light you find most pleasant and how much money you want to spend on a plant lamp. There are also different versions of lamps: hanging lamps, floor lamps, clamp lamps, wall lamps, etc.. If you have large south-facing windows, a plant lamp may not be necessary at all. You can find out in which months you should start growing which vegetable plants in our vegetable planting calendar article.
Plant lamp - how long to illuminate?
How long should the plant lamps burn in winter? That depends a little on whether you want to propagate plants or overwinter them. Some plants go into a kind of "hibernation" for the winter. This means they need a little less light than your seedlings, which are just starting to grow. It also depends on the temperature in which your plants are kept. The warmer it is, the more light your plants need.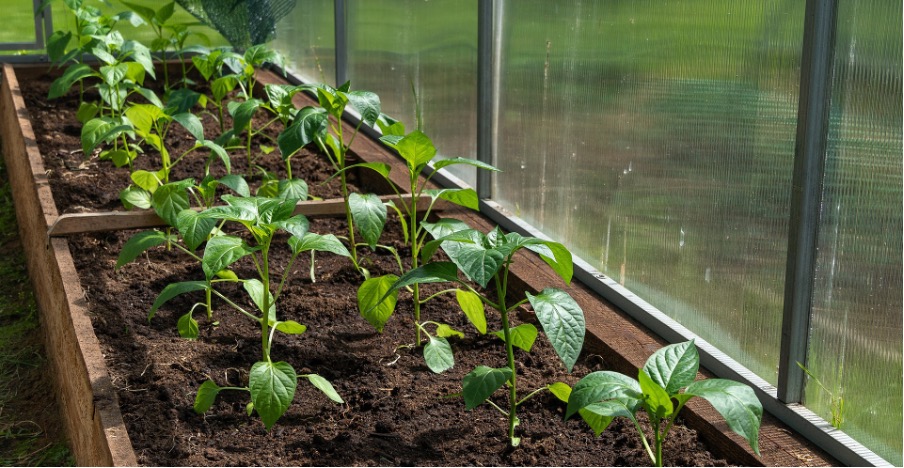 How many hours of light do plants need?
You should start lighting your seedlings as soon as they begin to form their first pair of true leaves. Then they should be provided with a minimum of 10 to a maximum of 16 hours of light(12-14 hours is ideal).
Overwintering plants need slightly fewer hours of light per day. However, they should be illuminated for at least 8 hours. It is best to keep an eye on your plants. If they seem a little sickly, it is better to increase the lighting time slightly.
You should also follow the normal day and night rhythm. Start lighting at around 6 a.m. and switch it off again at 10 p.m. at the latest. Timers are helpful for automating the lighting duration. This means you don't have to remember to switch the lights on every day.
Too much light for plants?
Just like us humans, your plants need a rest. That's why you shouldn't leave your lights on 24 hours a day, but switch them off overnight. Too much light is not good for your plants. Without a break, they won't be as strong and healthy. The leaves of your plants can even die and burn if there is too much light.
Build your own growing station with light - instructions
Building a growing station with light yourself is not difficult at all. All you need is a suitable shelf on which you can mount your plant lamps between the shelves. Simple shelves made of metal or wood are often available to buy at DIY stores or furniture stores, as are plant lamps. When buying the lamps and the shelf, you should only pay attention to how much space there is between the shelf levels. This is important so that your plants are not too close or too far away from the lamps. Ideally, pendant and clamp lamps or fluorescent tubes are suitable. However, it doesn't have to be a shelf. Lighting above your plants is sufficient. The main thing is that your plants receive sufficient light and are not covered by other plants.
You can find out what other tools you can use in a growing station and what growing pots are available in our article on growing pots & tools for successful growing.
---
If you have any questions or comments, please write to us at [email protected]. Would you like to receive helpful gardening tips all year round and plan your own beds optimally? Then register here or download the Fryd app for Android or iOS.
Fryd - your digital bed planner
---
Frequently asked questions: Plant lamp for growing and overwintering plants