Pickling cucumbers: make your own pickles
Cucumber varieties for pickling
Gherkins are small, firm cucumbers that are ideal for pickling. They are the classic pickling gherkins and have several advantages when it comes to pickling. Snake cucumbers and gherkins are usually eaten fresh, but can also be pickled. Pickling allows you to preserve your gherkins and cucumbers, especially if you get a large quantity of cucumbers from your garden and you can't use them all fresh or give them away.
Preserving cucumbers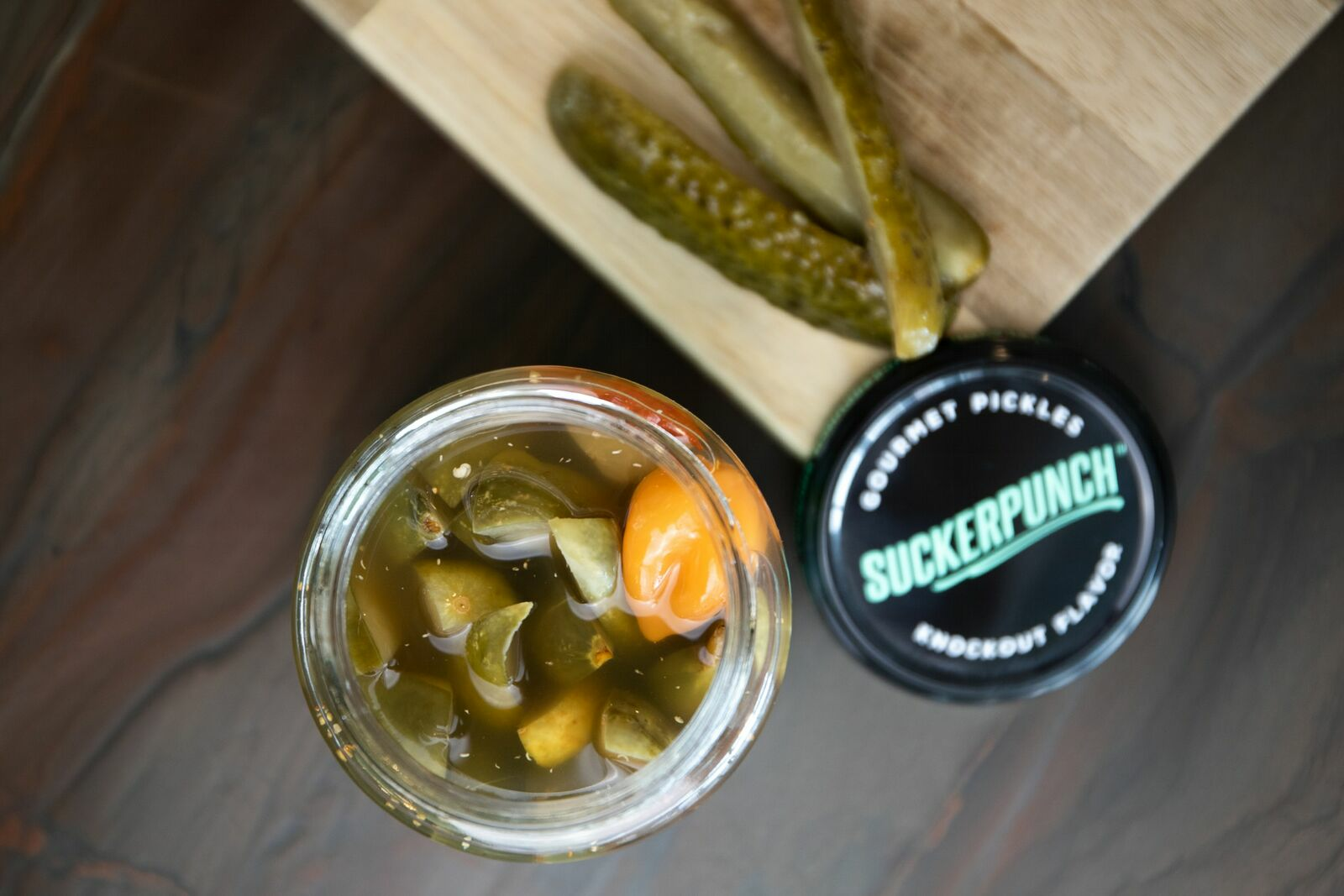 Pickling cucumbers is a traditional method of preserving the taste and freshness of summer all year round. There is a wide variety of recipes: from sweet and sour pickled gherkins to spicy varieties with garlic, mustard and dill. Regardless of the recipe you choose, it is important to use fresh ingredients and clean, sterilized jars. You can adjust the intensity and mix of spices to suit your personal taste, allowing for countless variations and exciting flavor experiences.
Keeping cucumbers crisp
Sprinkle your cucumbers or cucumber slices with a little salt and weigh them down overnight or for 12 hours. The salt removes excess moisture from the vegetables, which helps to keep the cucumbers crunchy. It also intensifies the flavor and improves the shelf life, as the excess water does not dilute the vinegar.
Pickling cucumbers according to grandma's recipe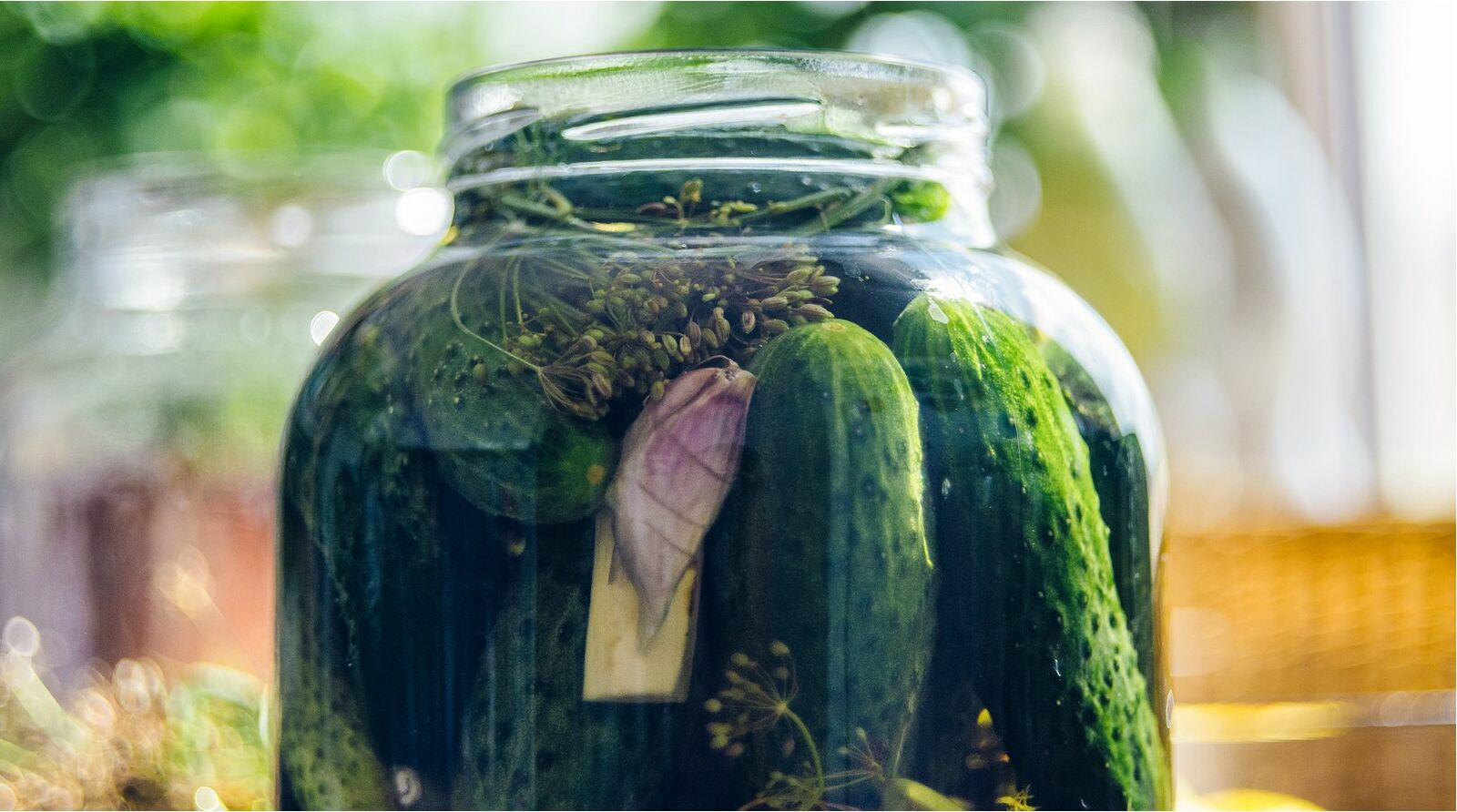 Ingredients: 1 kg fresh gherkins, 500 ml apple cider vinegar, 300 ml water, 4 tbsp raw honey, 2 tsp sea salt, 3 cloves of garlic, sliced, 2 tsp mustard seeds, 1 tsp peppercorns, 2 fresh dill sprigs per jar, 1 bay leaf per jar, 1 red chili, sliced into rings (optional, for a little spiciness) Preparation: Wash the gherkins and cut in half if necessary. Bring the vinegar, water, honey and salt to the boil in a pan. Stir until the honey and salt have dissolved. Add the mustard seeds, peppercorns, garlic, bay leaves and chili (if using) to the mixture. Place 2 sprigs of dill in each sterilized preserving jar and place the cucumbers close together. Pour the hot liquid over the cucumbers so that they are completely covered. Close the jars tightly.
Pickled gherkins recipe
Ingredients: 1 kg cucumbers, 50 g salt, 1 liter water, fresh dill, garlic cloves Preparation: Wash the cucumbers. Bring the water and salt to the boil in a pan. Place the cucumbers, dill and garlic in a sterilized preserving jar. Pour over the brine so that the cucumbers are covered. Seal the jar and store in a cool place.
Make your own mustard gherkins
Ingredients: 1 kg cucumbers, 50 g salt, a handful of fresh dill, 2 tsp dill seeds, 2 tbsp mustard seeds, 2 garlic cloves, 600 ml white wine vinegar, 100 g sugar and 1 red chili (optional) Preparation: Cut the cucumbers in half if necessary. Place in a shallow dish, sprinkle lightly with salt and weigh down. Leave to stand in a cool place for 12-24 hours. Rinse under cold water. Place the dill, mustard seeds and garlic in each jar. Place the vinegar, 200 ml water and sugar in a pan and heat. Add the gherkins or pickles and simmer for 3-6 minutes. Remove from the heat. Fill the gherkins or cucumber sticks into the sterilized jars. Bring the remaining liquid to the boil and then pour into the jars. Screw on the lid and turn the jar upside down for 1 minute to sterilize the lids, then turn upside down and leave to cool.
How long to pickle cucumbers?
The length of time for which cucumbers should be pickled depends on the type of recipe and the desired flavor result. Here are some general guidelines: - Quick pickling cucumbers: A few hours to 2 days. Shelf life: 2 weeks in the refrigerator - Traditional pickles: 4 - 6 weeks - Pickled gherkins: 1 - 3 weeks, then place in the refrigerator for further storage - Mustard gherkins and other varieties: 1 - 6 weeks.
Storing pickled cucumbers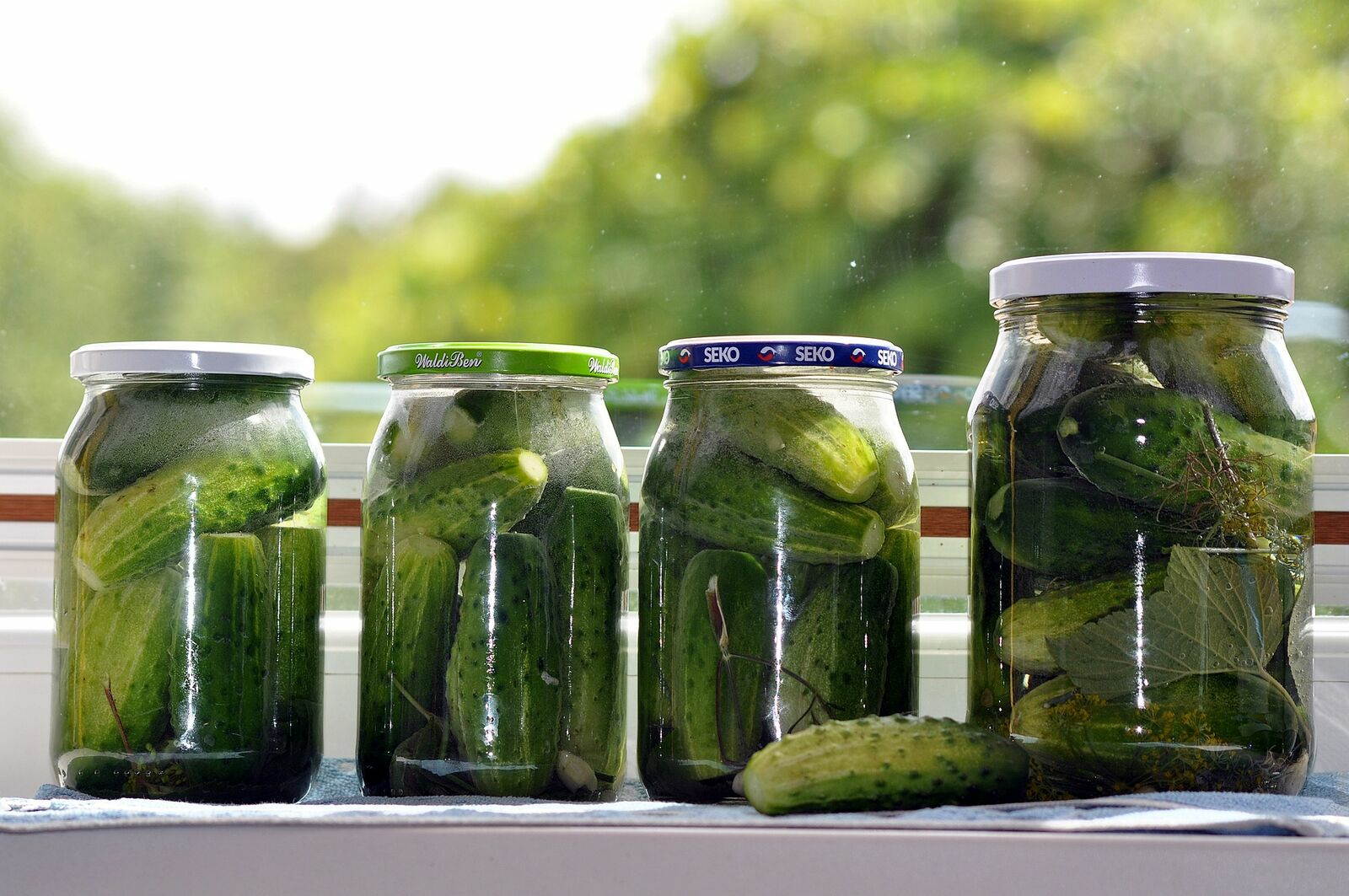 After pickling, the cucumbers should be stored in a cool, dark place, preferably in a cellar or a cool cupboard. If you pickle your cucumbers properly and store them correctly, the pickled cucumbers will keep for around 12-18 months or even longer.
Mehr erfahren
Zu diesem Thema gibt es im Magazin einen ausführlichen Artikel.
Jetzt Lesen